Your All-in-One Startup Incubator
StartBlox is built for everyone in the startup ecosystem
Say hello to the only fully-integrated platform combining structured startup information, entrepreneur communities, and connections to business resources.
No need to re-invent the wheel on business setup steps.
StartBlox is here to get those administrative things out of the way so you can focus more on your core business – all while surrounded by a growing entrepreneur community to engage
You provide the programming, we provide the platform.
StartBlox For Startup Communities
StartBlox is built for small businesses and the organizations who empower them
Flexible platform for Brokers, Franchisors, and Franchisees.
Assess readiness, understand setup steps, and connect to vendors and other operations resources – all in one place
StartBlox is here to get those administrative things out of the way so you can focus more on your core business – all while surrounded by a growing entrepreneur community to engage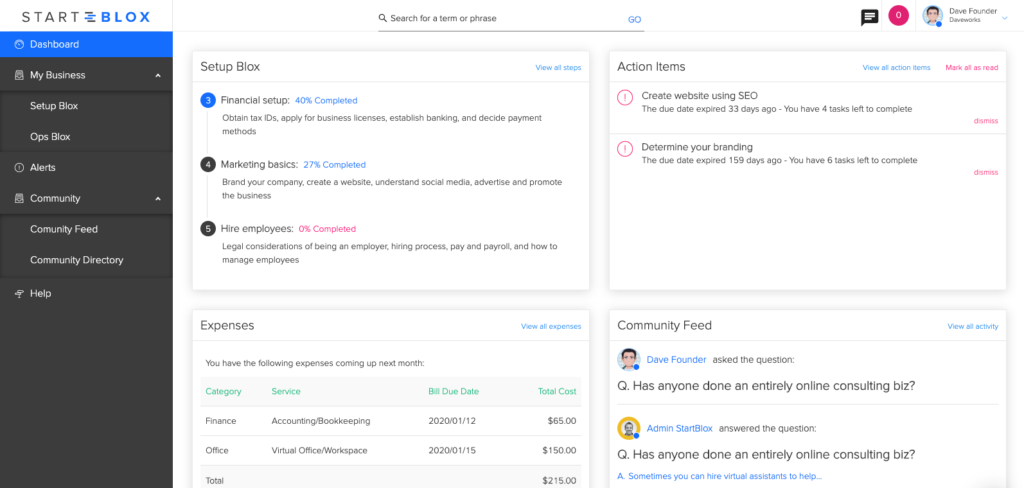 StartBlox supports the entire entrepreneur ecosystem
Our business startup platform will keep you moving forward with the resources you need, all while feeling connected to an entrepreneur community
Our platform can help you track startup progress of your members/cohorts and manage your programming via custom content, online chat, and banner announcements